What does your dream garden look like?
Bring Life to your backyard
Garden design to suit your wants & needs.
Looking to grow your own vegetables? Or simply want to spruce up your curb appeal with a beautiful outdoor garden? We offer a wide variety of garden design services catered exactly to your preferences & needs.
Our Garden design services include:
Garden design
Garden installation
Annual & perennial gardens
Formal & informal gardens
Vegetable & herb gardens
Japanese, English & Cottage gardens
Trees & shrubs
And more!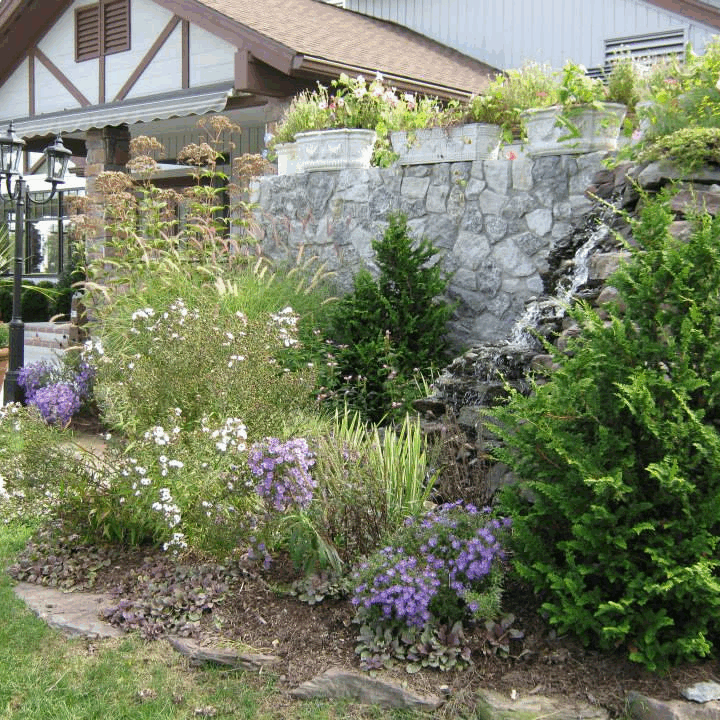 Garden design considerations
We're the best in the business - our results speak for themselves.
Having a garden provides tons of benefits - which is it the right type for you? Throughout the decades, Duncan's has helped many people design and create the perfect garden for their property. We have the necessary expertise and skill to know exactly how to make your garden function it's best. First, you must decide what's the purpose of the garden - to grow fruits and vegetables? To bring color and scent to your yard? Are you using a garden to accentuate the walk from the house to a patio or gazebo?
We will also test what the grade of your soil. Depending on what you're looking to cultivate, soil grade is an important aspect. You may need to, for example, add additional nutrients to improve health with soil or increase drainage. Plants need to light to grow, and depending on how many and which time, you may need to adjust placement of the garden to receive maximum sunlight.
If you know that you would like a garden but are unsure of the other details - no problem. We will come to your property, survey the green space and suggest a number of different options which your property offers.
Annual & perennial gardens
The foundation of any garden space.
No garden is complete without color. We often recommend that both annuals and perennials be included in your garden to keep a continuous bloom and lower the cost of a total replanting of the garden. Annuals will give you endless blooming from May until the first frost, but they will need to be replaced each year. Perennials, on the other hand, have their specific bloom times. They can be planted at different time of the year to provide different varieties of color from May until Fall. Perennials, with proper maintenance and care, don't have to be replaced each year.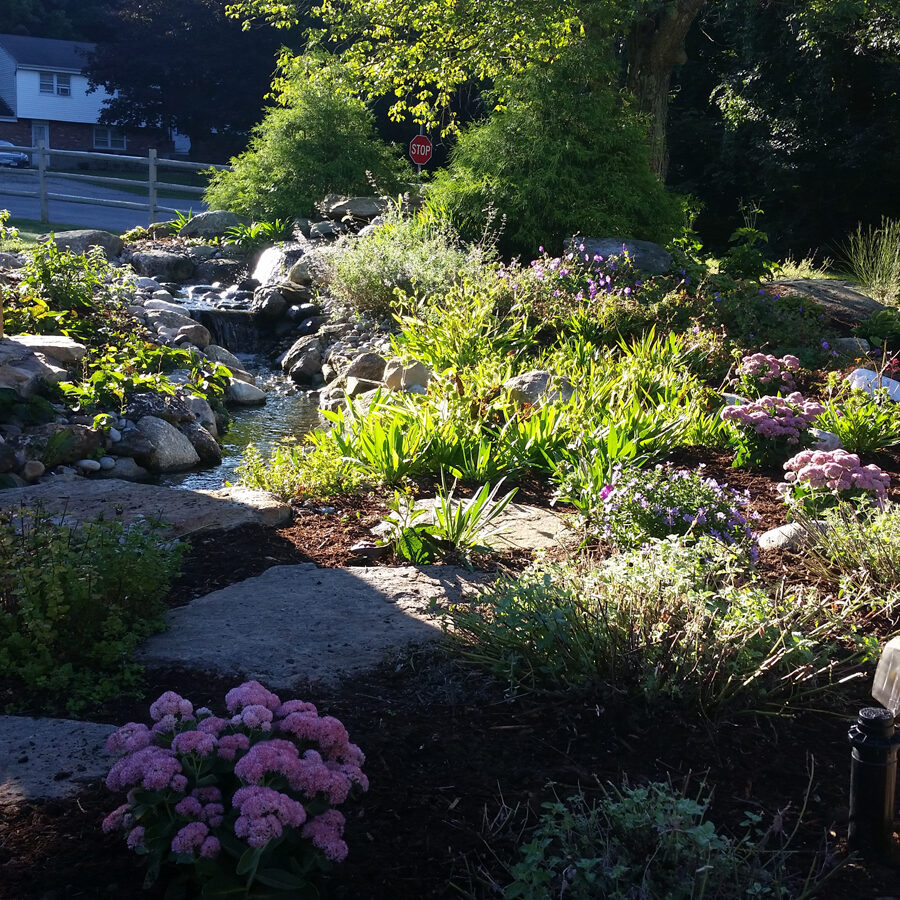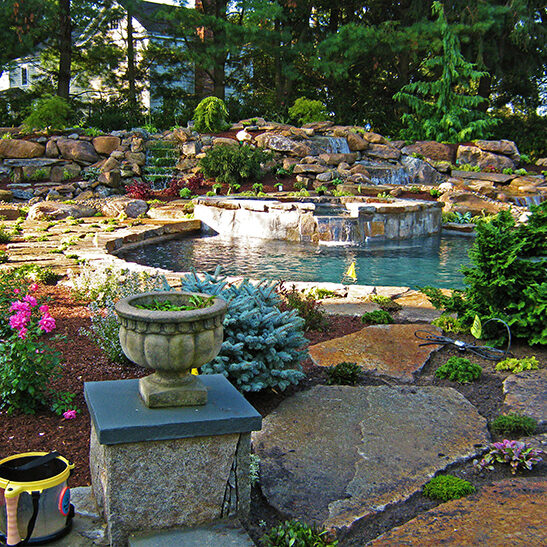 Formal & Informal Gardens
Love the idea of a formal outdoor space? Or how about something relaxed?
Are you looking for an elegant space to entertain? How about a relaxed spot to unwind after a long day? A mix of both? The style of most gardens typically falls between the categories of informal and formal gardens. Our goal is to build a garden space that works for your family's wants and needs in a way that is functional, beautiful and pleasurable.
A delicious addition to your backyard.
Can you imagine having fresh herbs and vegetables, right from your backyard? At Duncan's we provide our clients with the ability to do just that. We can help you choose the vegetables and herbs that suit your wants and space - taking into account soil quality and potential nutrient adjustments. We'll help you choose what type of watering system you may need and much more. Nothing tastes quite as good as a freshly picked food right from your own garden - and think about how the kids can learn more about where there food comes from in an interactive way.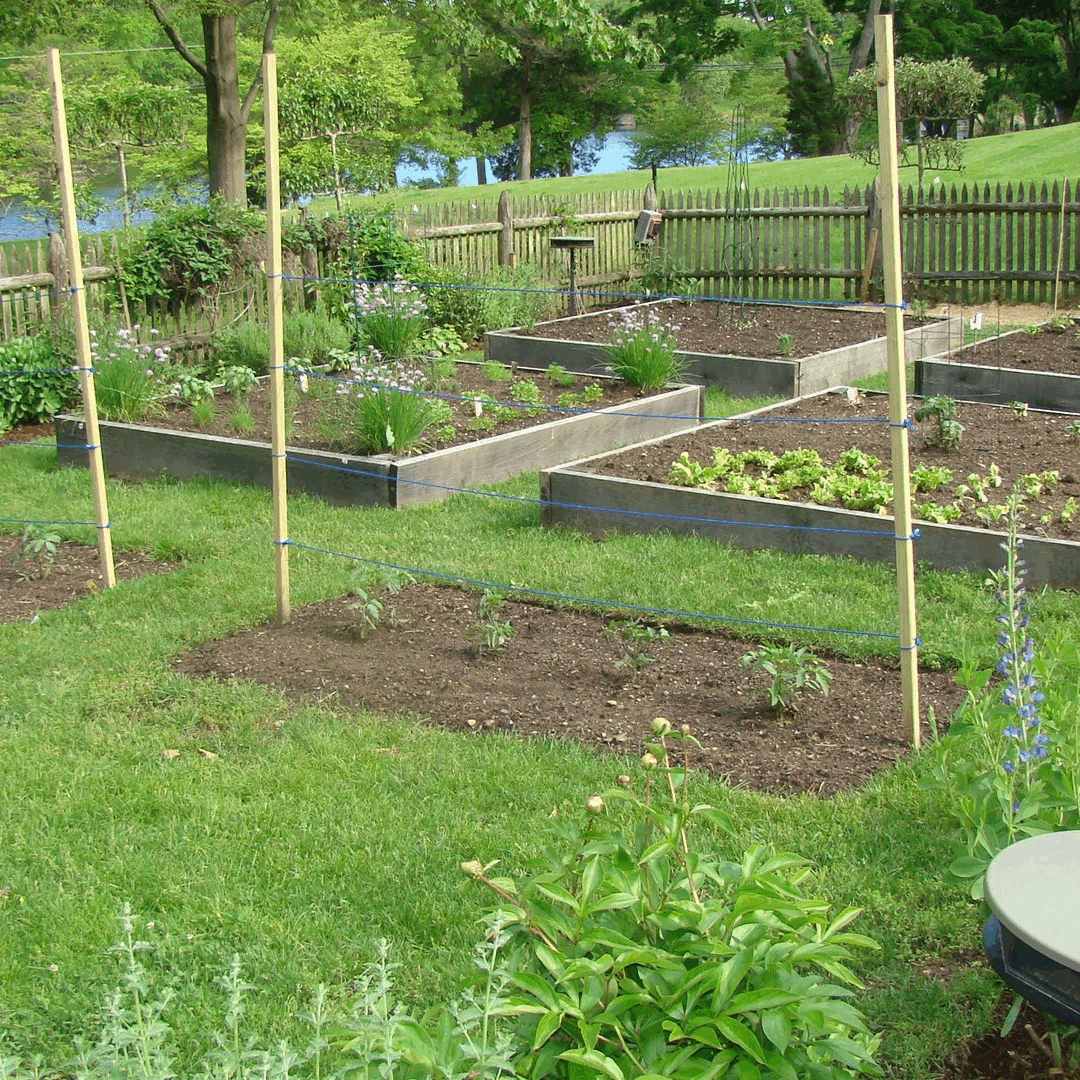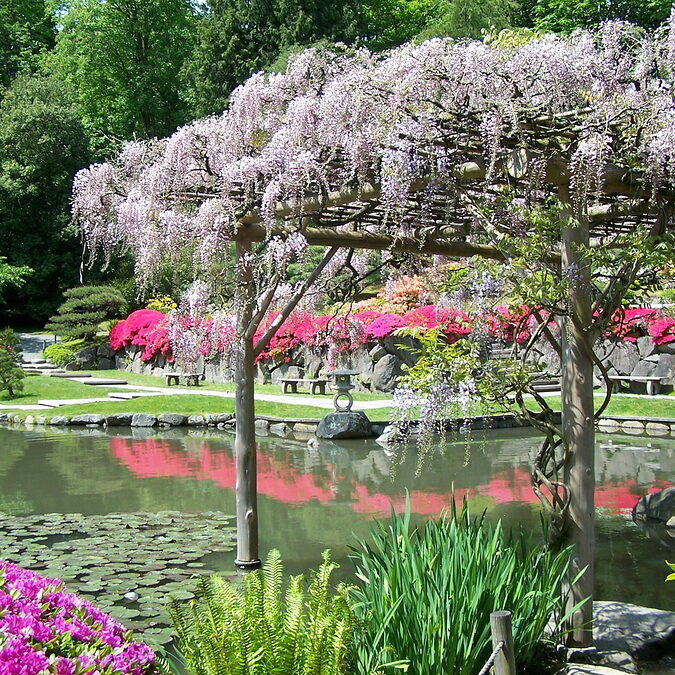 Japanense, English & Cottage Gardens
Travel the world - right in your backyard.
Some clients bring an idea from their travels home. Perhaps you have a memory of a special garden from childhood, or simply just love the look. In any case, we're happy to make your dreams come true. Whether you've got a picture, or just ideas, we will work with you to make a "dream garden" come to life. Once the roots have time to settle and fill in (with proper maintenance and watering) your exotic space will be a reality.
Privacy, coverage and aesthetic appeal.
Want to add a rustic touch to your backyard? We install all types of trees and shrubs to add to your outdoor space. Whether you're looking to increase privacy, cover a part of the hard which is bare or unsightly, or simple add a "woodsy" feel to your yard, we can help you pick the right tree and/or shrub for your needs.